Winners of the Director's Award for Public Engagement 2023
Winners of the Director's Award for Public Engagement 2023
Winners of the Director's Award for Public Engagement 2023
Image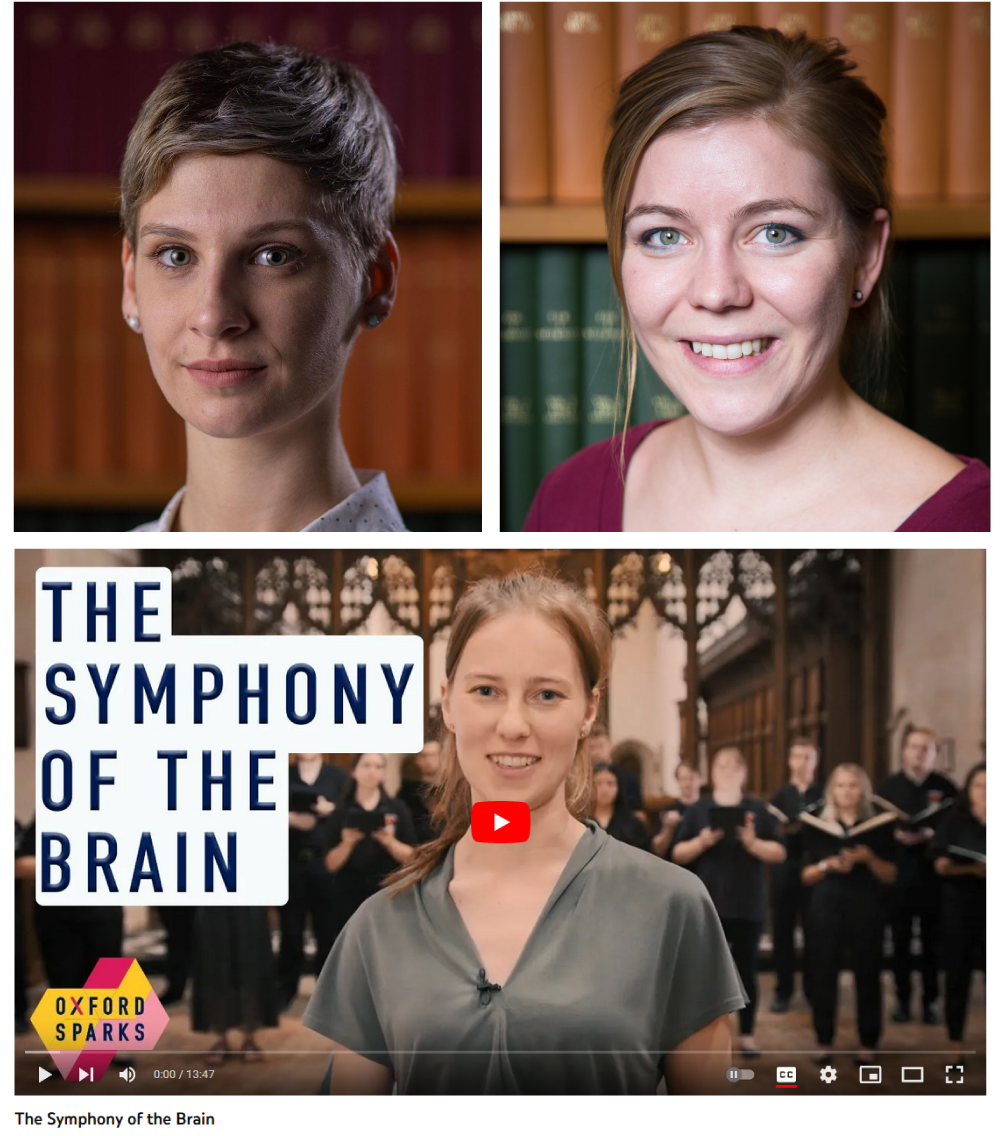 ×
×
Congratulations to Unit student Camille Lasbareilles, Unit postdoctoral researcher Dr. Natalie Doig, and the Unit team behind "The Symphony of the Brain" video on co-winning the Director's Award for Public Engagement for 2023.
The Award is given annually, on the basis of nominations made by Unit members, to recognise and celebrate the exemplary contributions of individuals or a small collective to the Unit's extensive Outreach Programme.
Camille, Natalie and The Symphony of the Brain team received their Awards from Unit Director Professor Peter Magill at a special ceremony held at the Unit's biannual Science Day.
Professor Magill commented "It gives us all great pleasure to reward the achievements of these deserved winners. Camille has demonstrated exceptional personal commitment to public engagement, playing a pivotal role in organising a series of popular outreach events at the Centre for the Creative Brain at St Edmund Hall. Natalie has shown outstanding leadership in public engagement, and is a tireless champion of the Unit's outreach programme. Natalie's colleagues clearly value her critical contributions to a wide range of highly successful outreach activities. The Unit team behind The Symphony of the Brain video - Demi Brizee, Natalie Doig, David Dupret, Shenghong He and Ashwini Oswal – deserve much credit for their vision, ingenuity and skill in creating an engaging resource that has done a brilliant job of promoting the public understanding of the Unit and its research."
Image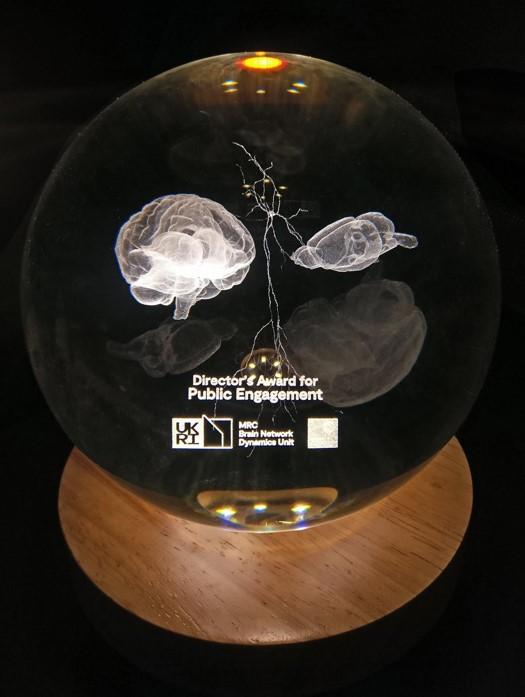 ×