Charlotte and Vivienne win the 2022 Director's Award for Public Engagement
Charlotte and Vivienne win the 2022 Director's Award for Public Engagement
Charlotte and Vivienne win the 2022 Director's Award for Public Engagement
Image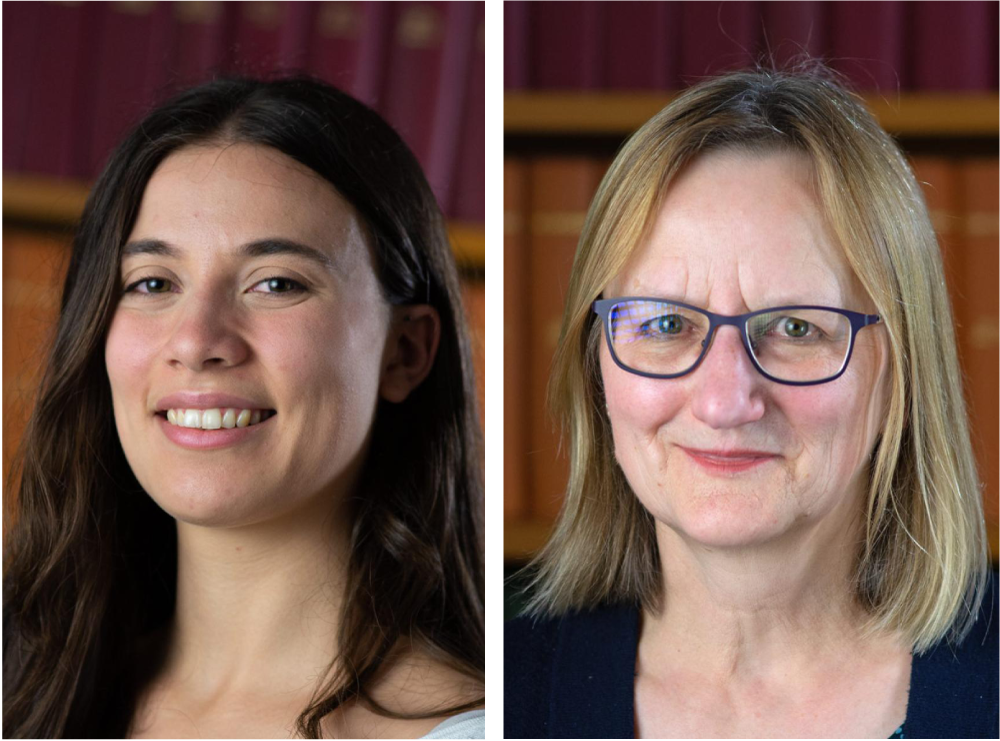 ×
×
Congratulations to Unit student Charlotte Collingwood and Unit Administrator Dr Vivienne Collins on co-winning the Director's Award for Public Engagement for 2022.
The Award recognises and celebrates the exemplary contributions of individuals or a small collective to the Unit's extensive Outreach programme. The Award is given annually (this being the seventh occasion), on the basis of nominations made by Unit members.
Charlotte and Vivienne received their Awards from Unit Interim Director Professor Peter Magill at a special ceremony held at the Unit's biannual Science Day.
Professor Magill commented "It gives us all great pleasure to reward Charlotte and Viv in this way. Charlotte has shown great enthusiasm and personal initiative in public engagement in her first year as a D.Phil. student here. Charlotte has formed new partnerships with outreach initiatives, and her podcasting skills are to be admired! Viv has played key roles in devising and delivering the Unit's public engagement activities over the last 7 years, and the success of these activities stem from Viv's dedication, planning and logistics skills. Viv's colleagues clearly value her organisational brilliance and the outstanding support that she gives them."
Image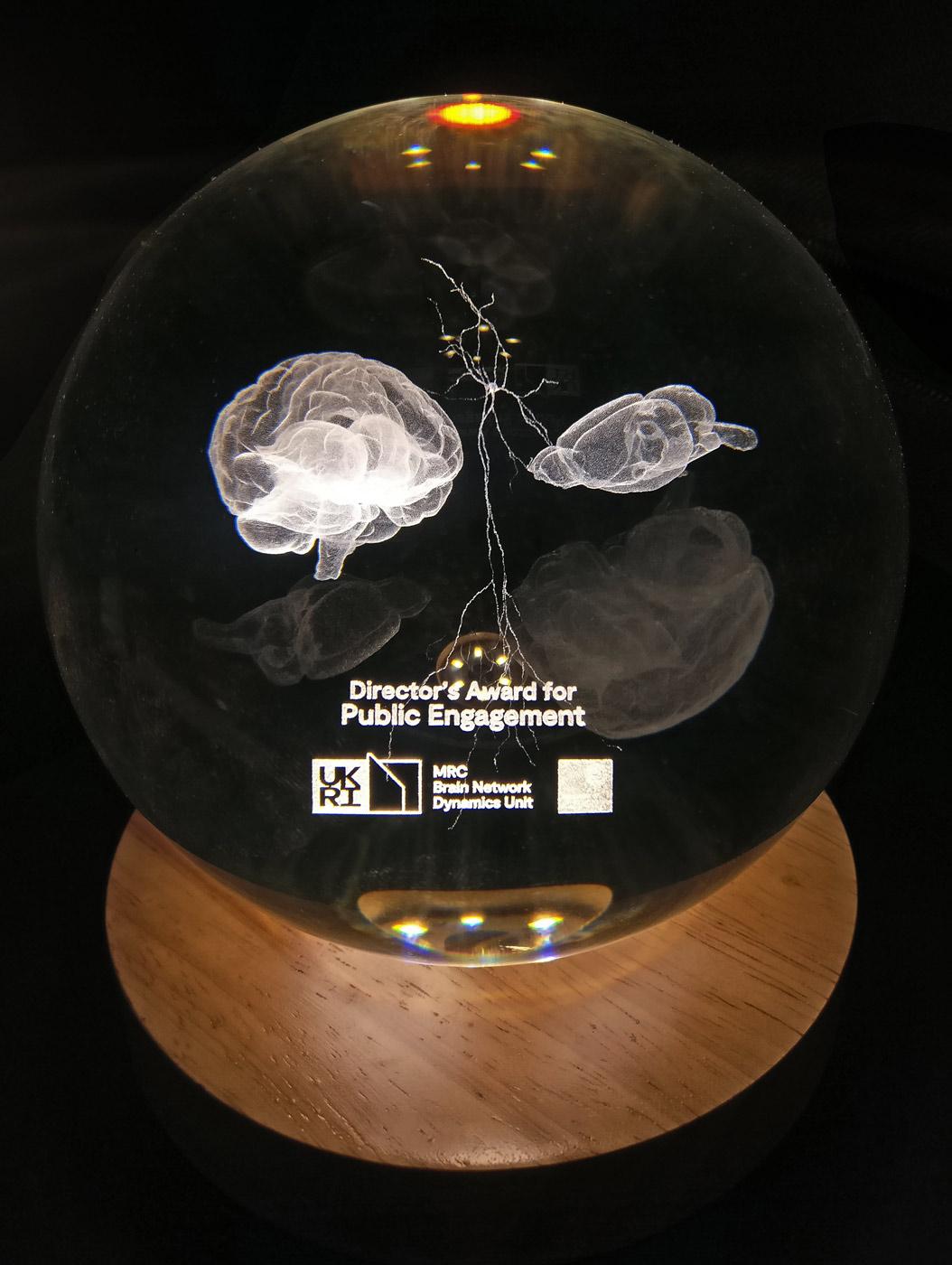 ×