Savita Anderson wins the 2017 Director's Award for Public Engagement
Savita Anderson wins the 2017 Director's Award for Public Engagement
Savita Anderson wins the 2017 Director's Award for Public Engagement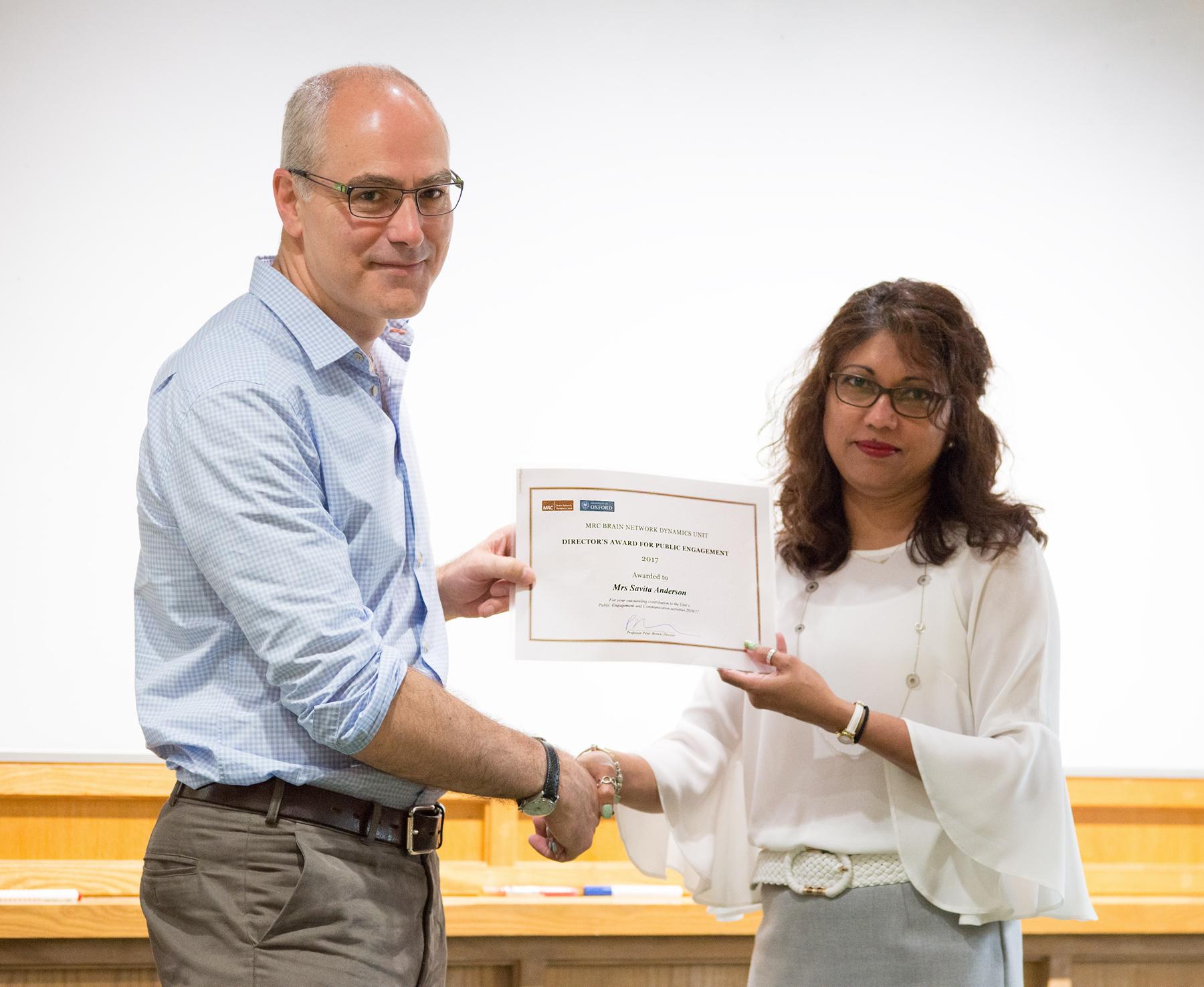 Congratulations to Unit administrative staff member Mrs Savita Anderson on winning the Director's Award for Public Engagement for 2017.
The Award is given annually, on the basis of nominations made by Unit members, to recognise and celebrate the exemplary contributions of an individual or small collective to the Unit's extensive Outreach Programme.
Savita received her Award from Unit Director Professor Peter Brown at a special ceremony held at the Unit's biannual Science Day.
Professor Brown commented "It gives us all great pleasure to reward Savita in this way. Savita has played key roles in organising the Unit's public engagement activities over the last 2 years, and the success and impact of these activities stem from Savita's energy, enthusiasm and logistics skills. This Award clearly reflects that Savita's colleagues really value the first-class support that she gives them."