The Unit's CHAMBER project wins local accolade
The Unit's CHAMBER project wins local accolade
The Unit's CHAMBER project wins local accolade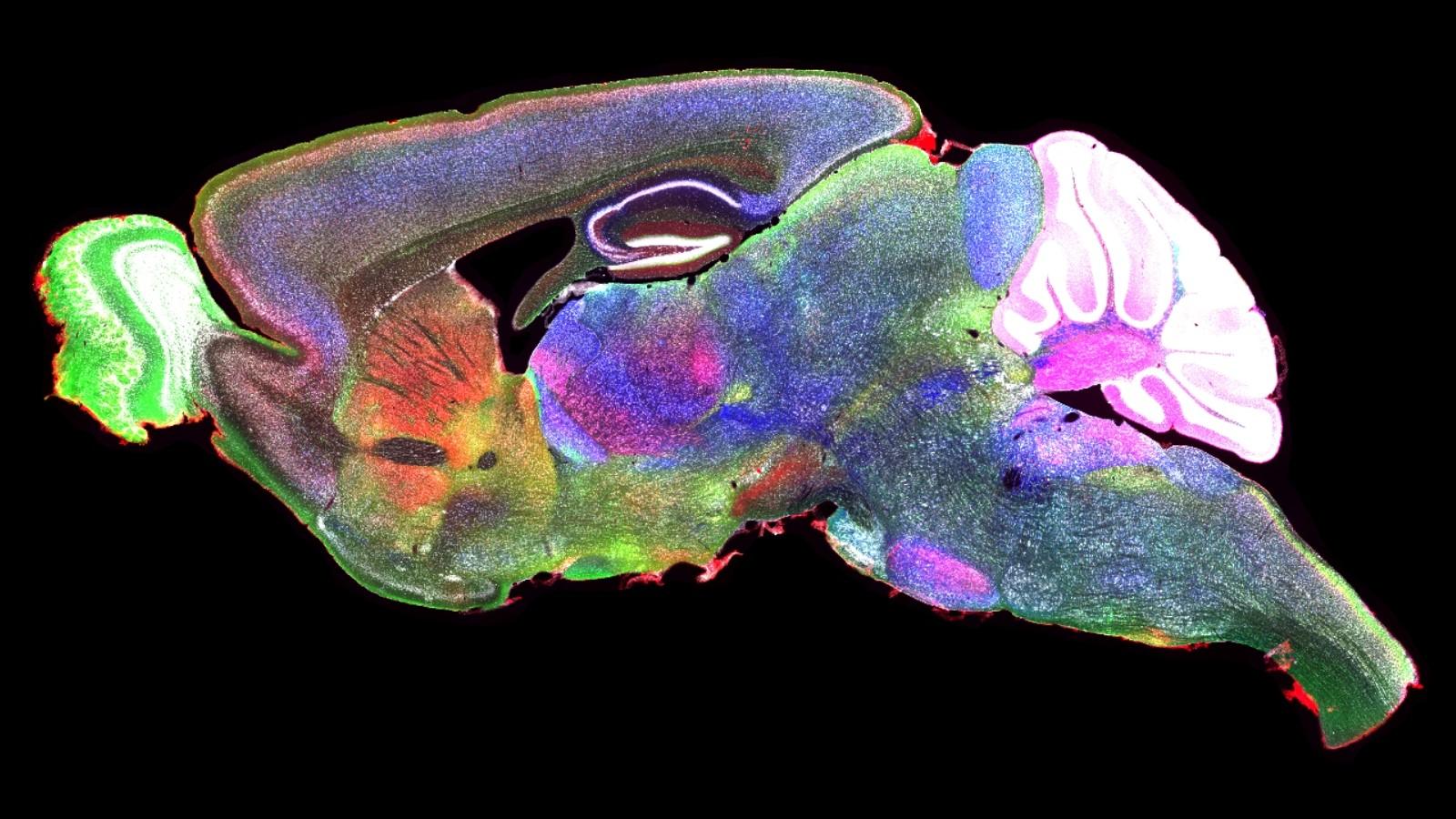 One of the Unit's new online resources supporting open research, the CHAMBER project, recently won a prize at the annual BRAINScapes competition, a local initiative celebrating the best images in neuroscience from across the University. The prize-winning entry, "A vivid look at the mouse brain", provided a beautiful showcase of the imaging data that are being shared freely on CHAMBER by Unit researchers.
CHAMBER, or 'CHemoarchitectonic Atlas of the Mouse thalamus as a BNDU opEn Resource', is a novel collection of high-resolution images of protein expression (immunoreactivity) in brain tissue sections. The resource is designed to facilitate the empirical definition of mouse brain regions and their constituent cell types, particularly those in the thalamus. CHAMBER offers a 'Google Maps-like experience' for interrogating the images, which are linked to stereotaxic coordinates to aid interpretation and practical use. The first phase of the CHAMBER project is live and can readily accessed as part of the Unit's Data Sharing Platform.
The CHAMBER project is a collaboration between the Magill Group, Sharott Group and the Unit's Research Support Manager Ben Micklem.
Dr Kouichi Nakamura, co-founder of CHAMBER, commented "We are delighted that the quality of the images, and our commitment to sharing them openly, have been recognised in this way. CHAMBER is still at an early stage of its development, but its potential and value are clear, and we look forward to adding new images and functionality in time."