Unit Training and Careers Development Event 2019
Unit Training and Careers Development Event 2019
Unit Training and Careers Development Event 2019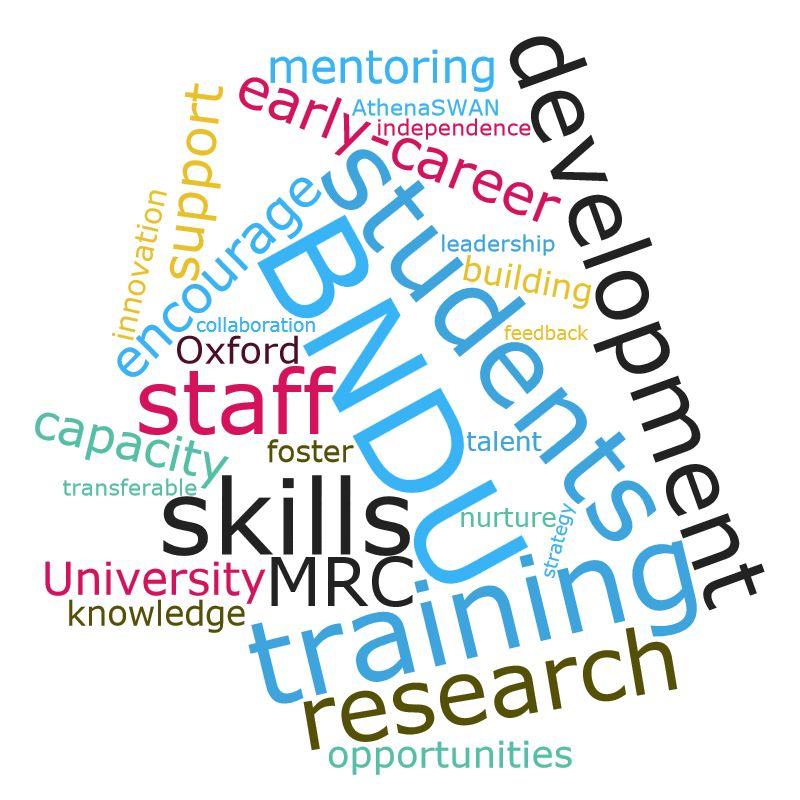 ×
The Unit held its annual Training & Careers Development Event on Friday 29th March. Unit members and Oxford colleagues were treated to a range of enlightening presentations from expert speakers, each of which was accompanied by an engaging Q & A session.
Dr Paul Ashley, Head of Licensing and Ventures (Life Sciences) at Oxford University Innovation, gave the opening presentation and some valuable guidance on intellectual property and technology transfer in an academic setting. This was followed by a talk from Joe Edwards, Public Affairs Adviser at The Royal Society, in which he recounted the importance of linking research(ers) to scientific and health policy as well as some impactful ways and means to engage in it. Dr Rosemary Painter, Unit I.T. Officer, then gave some timely reminders of best practice in I.T. and data security. Unit Research Support Manager Ben Micklem completed the general session by reiterating progress made with the Unit's new Data Sharing Platform, laying down a challenge to the audience to help craft its content and functionality.
In the first of two break-out workshops held after refreshments, Dr Rebecca Wright, Senior Editor of the journal Nature Neuroscience, narrated her career trajectory and gave her perspective on working in the academic publishing industry. This was supplemented with some well-received advice on transitioning from research to scientific editor roles. In the second workshop, Professor Heidi Johansen-Berg, Director of the Wellcome Centre for Integrative Neuroimaging at the University of Oxford, led an interactive discussion of strategies for enhancing academic profiles beyond publishing scientific papers.
Peter Magill, Chair of the Unit's Research Training & Career Development Committee, commented "The delivery of specialised training and career support is a strategic priority for the MRC BNDU. Thanks to our guest speakers, we are well positioned to sustain and grow the Unit's world-class infrastructure for research and innovation."