Ben Micklem
Image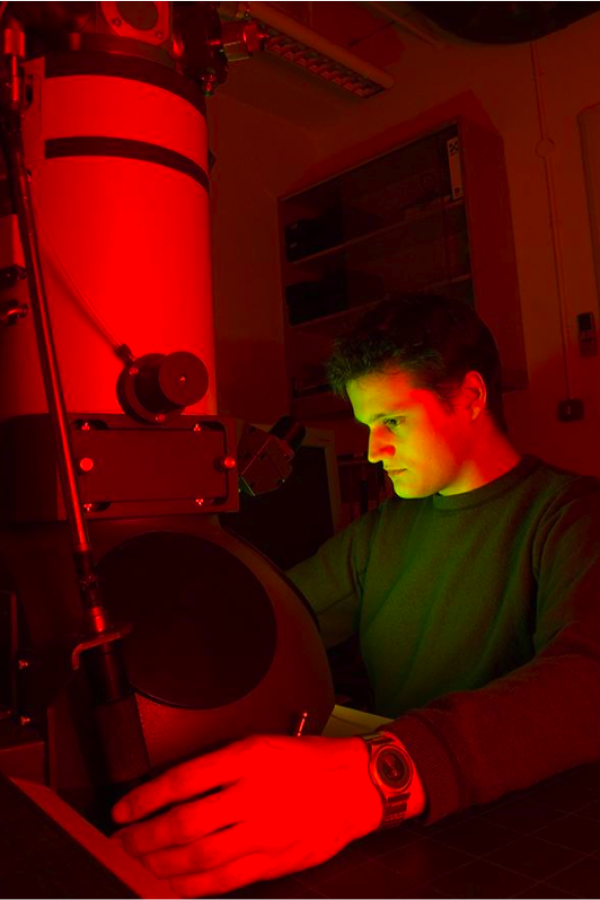 ×
×
Ben Micklem
Ben's areas of expertise include digital 3D neuron reconstruction, stereology, laser scanning confocal microscopy, and correlated light and electron microscopy. Highlights of the research outcomes of applying these techniques include:
Illustrated and quantified with 3D reconstruction the discovery of the axonal distribution of a new population of globus pallidus neurons that re-defined the nucleus's role in the basal ganglia circuit (Mallet et al 2012).
Helped to devise a stereological approach to quantifying number and distribution of all synaptic inputs to a single identified neuron using electron microscopy (Henny et al 2014).
Quantified the density and distribution of neuronal sub-populations of the peduncular-pontine nucleus (Mena-Segovia et al 2009; Martinez-Gonzalez et al 2012).
Ben manages the Unit's microscopy facilities, which include a Hitachi HT7800 120kV TEM, a Zeiss LSM880 laser scanning confocal microscope, and two fully motorised epi-fluorescent microscopes with structured illumination (Zeiss Imager M.2 with Apotome 2). Responsibilities include identifying microscopy techniques and equipment to meet the Unit's research needs, procurement, maintenance, and training.
He is passionate about science communication and outreach, has guided the development of this web site, and has produced video abstracts to highlight the Unit's research. Shown on this page are a selection of journal covers that he has designed.
Also involved in data sharing intiatives, Ben oversees the Unit's Data Sharing Platfrom, and sits on the Data Access Committee for the Medical Research Council's Science Archive.
Ben graduated from the University of Nottingham in 2002 with a degree in biology. He began working at the MRC Anatomical Neuropharmacology Unit (the predecessor to the current MRC BNDU) in 2003 as an Imaging and Microscopy Technician. In 2005 he was awarded a Graduate Imaging Scientist qualification and an Associateship by the Royal Photographic Society. His professional passion for imaging spills over into his personal interests in photography and videography of the natural world.