Dr. Kouichi C. Nakamura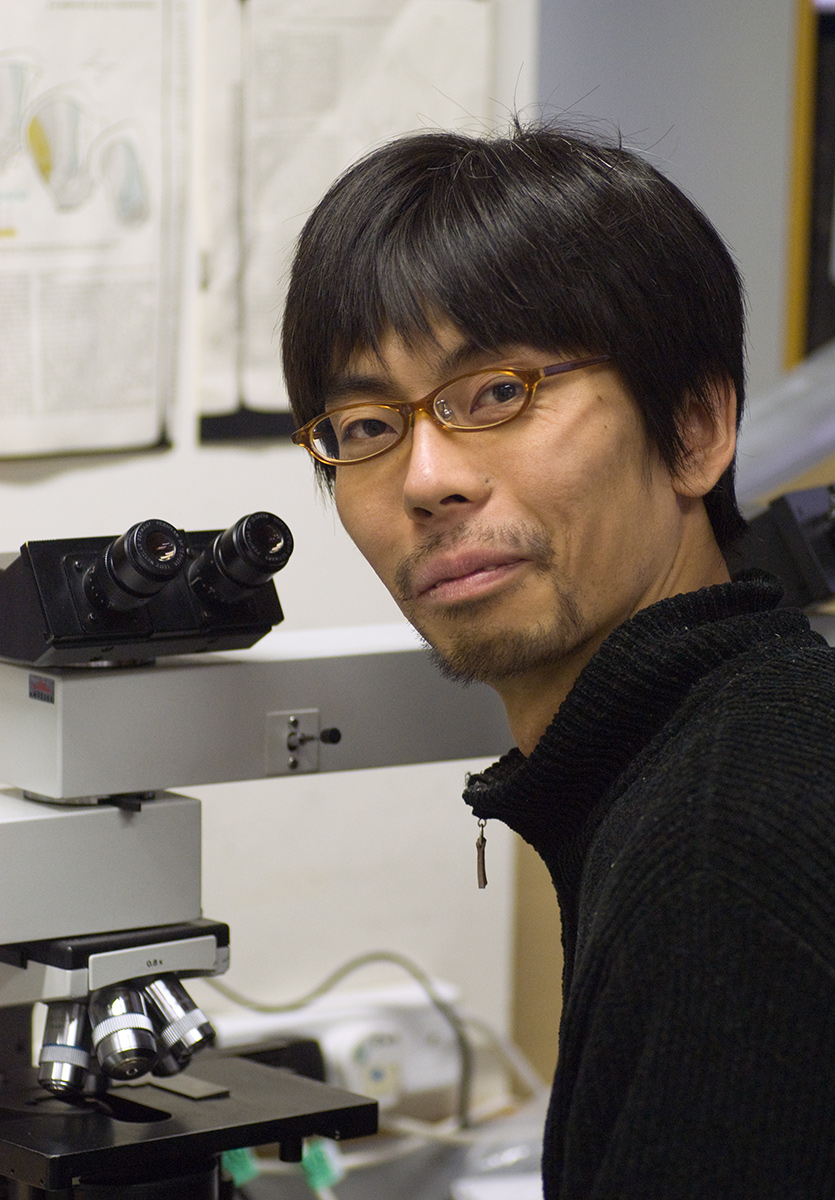 Dr. Kouichi C. Nakamura
Senior Postdoctoral Neuroscientist
Dr. Kouichi Nakamura graduated in biological sciences at Kyoto University, Japan, in 2000. He then studied postnatal development of glutamatergic neuronal circuits under the supervision of Professor Takeshi Kaneko, and obtained his Ph.D. from the Graduate School of Medicine at Kyoto University in 2006. Dr. Nakamura then stayed in the Kaneko laboratory as a postdoctoral researcher to extend his studies on the postnatal development of the basal ganglia circuits. Dr. Nakamura joined the Magill Group as a Long-Term Fellow of the Human Frontier Science Program Organization in September 2009. After the completion of his Fellowship in September 2012, he continued his studies of the motor thalamus in the Unit as an MRC Investigator Scientist. Dr. Nakamura returned to Kyoto University in September 2013 to serve as an Assistant Professor.
In May 2016, Dr. Nakamura rejoined the Magill Group as a Senior Postdoctoral Neuroscientist in order to pursue his long-standing research interest on the structure and function of the motor thalamus in health and disease.
In vivo electrophysiological recording techniques, anatomical methods (including immunohistochemistry, fluorescence in situ hybridization histochemistry, and confocal microscopy), and the use of genetics-based approaches for the monitoring and manipulation of specified cell types, are all central to Dr. Nakamura's research strategy to elucidate the principles governing neuronal communication within the basal ganglia and partner thalamic circuits.
Key Research Areas
Processing of movement-related information by neurons in the thalamus, basal ganglia, cerebral cortex and cerebellum.
Behavioural correlates of neuronal information processing.
Experimental models of Parkinson's disease.
Develpment of CHAMBER (CHemoarchitectonic Atlas of the Mouse thalamus as a BNDU OpEn Resource) to provide publicly available anatomical reference for the delineation of brain structures, such as thalamic nuclei.