Schools Open Day 2018
Schools Open Day 2018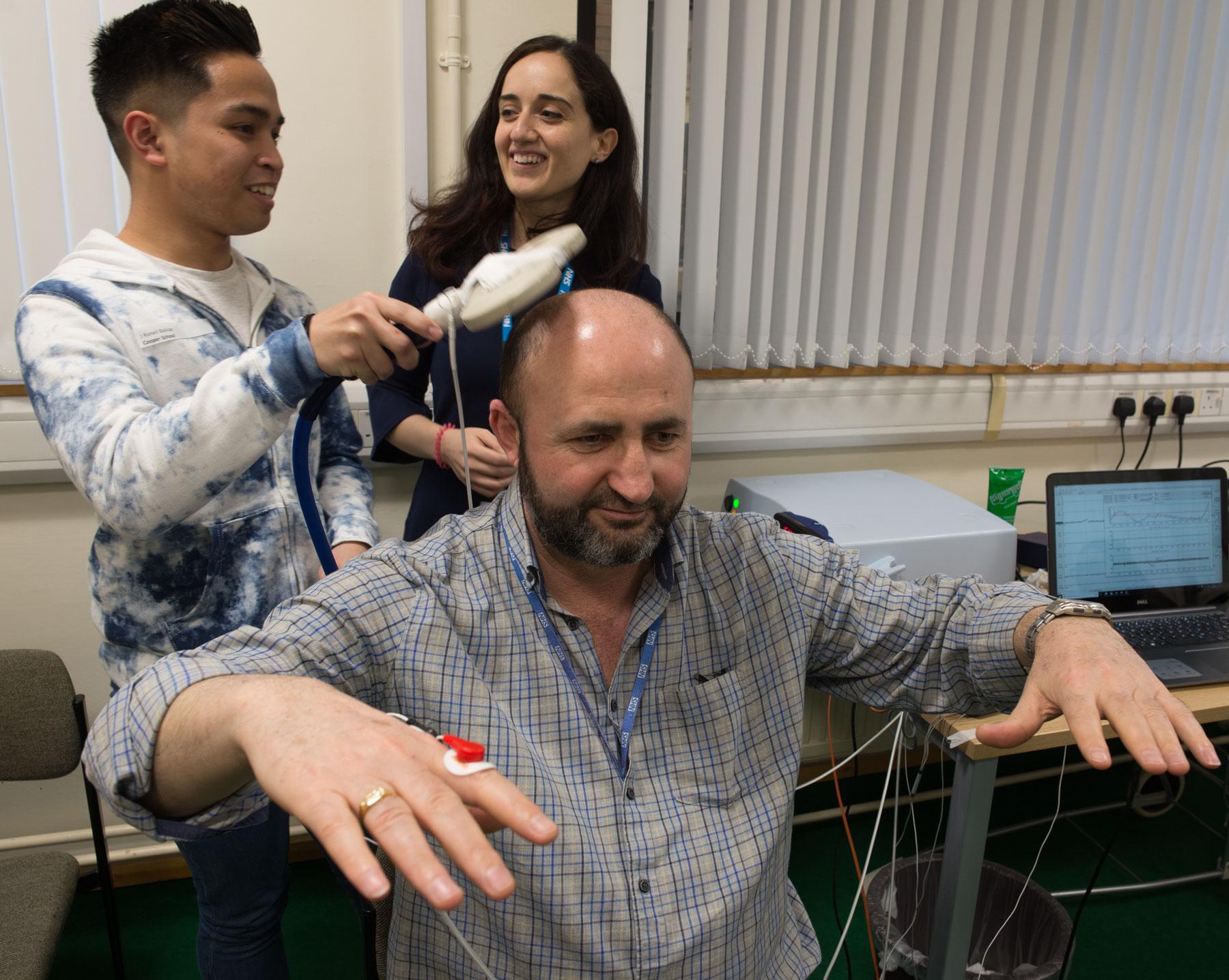 On 15th March, the MRC Brain Network Dynamics Unit welcomed pupils, teachers and local Councillors to its annual Schools Open Day.
Almost 100 pupils and their teachers, from 7 state-funded and private schools in Oxford city and wider Oxfordshire, took the opportunity to visit and learn more about STEM (science, technology, engineering and mathematics) at the MRC Unit. During their visits, pupils in small groups talked informally to Unit members about key concepts and challenges in brain research, as well as what it is like working in STEM. Special emphasis was also placed on giving pupils the opportunity to try some 'hands on' science and to see real working instruments and laboratories for themselves. Activities were coordinated around 6 'knowledge stations', at which pupils could experience some of the Unit's core research themes, including human brain stimulation, computer modelling of brain function, the brain in health and Parkinson's disease, electrical activity in the brain, the nerve cell networks of memory, and the use of animals in medical research. At the end of the visit, pupils had refreshments and were given souvenirs to take home.
The Lord Mayor of Oxford, and local Councillors Elizabeth Gillespie and Chris Wright, also visited to learn more about the brain research carried out at the Unit.
Unit Deputy Director Peter Magill commented "Unit members were delighted to share their work with visitors, who in return were clearly enthusiastic and involved.  Another fantastic Schools Open Day at the MRC BNDU. "
The Unit's Schools Open Day was one of many engaging events held at the University of Oxford during Brain Awareness Week 2018.