Schools Open Day 2022
Schools Open Day 2022
Image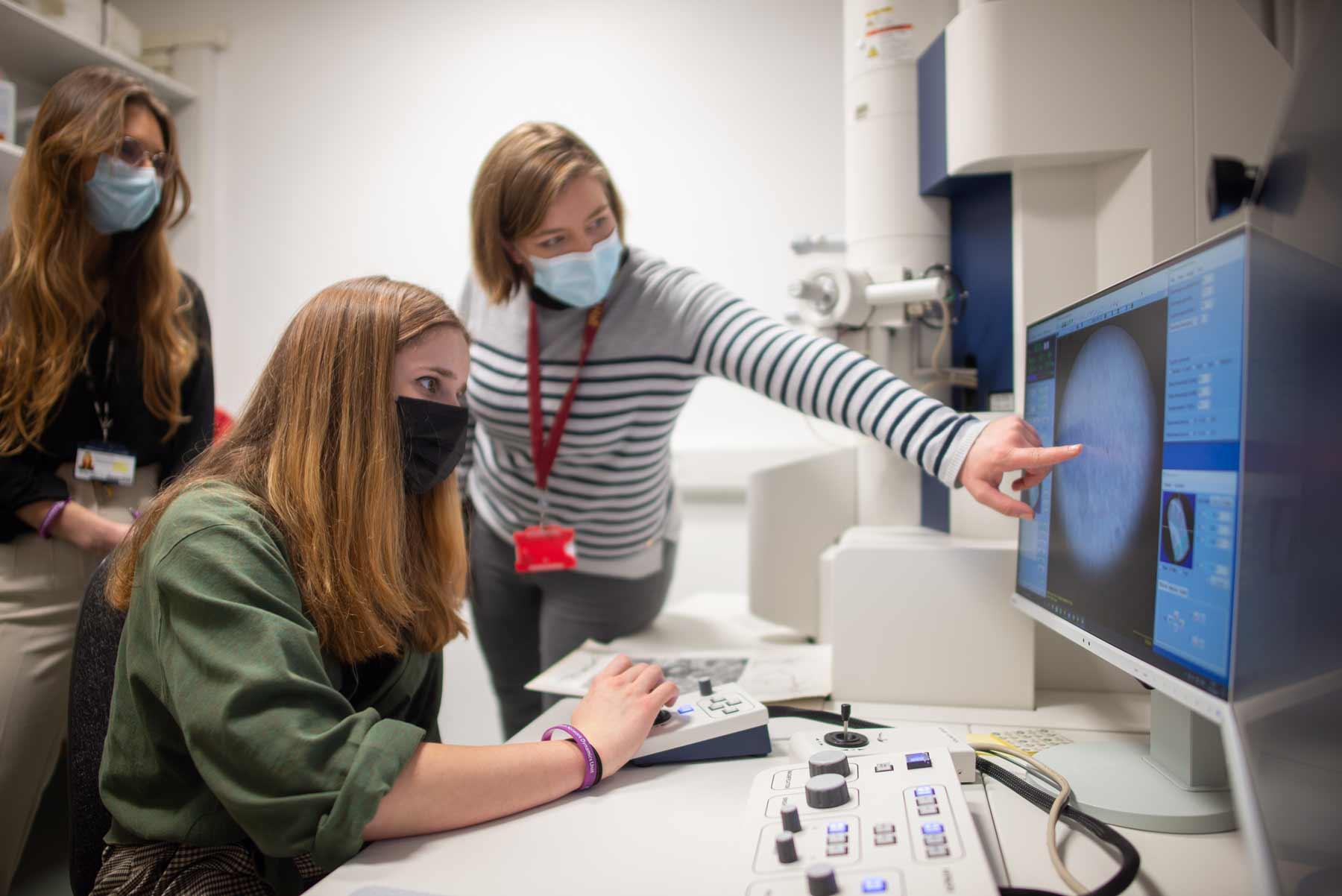 ×
×
The MRC Brain Network Dynamics Unit was delighted to once again host stakeholders onsite for its annual Schools Open Day, held this year on 17th March.
Unit staff and students welcomed pupils and teachers from local state-funded schools as they visited to learn more about STEM (Science, Technology, Engineering and Mathematics) and medical research at the Unit. During their visits, pupils in small groups talked informally to Unit members about key concepts and challenges in brain research, as well as what it is like working in STEM. Special emphasis was also placed on giving pupils the opportunity to see real working instruments and laboratories for themselves. After a group discussion on the use of animals in medical research, engagement activities were coordinated around 4 'knowledge stations', at which pupils could experience some of the Unit's core research themes, including: the activity and structure of the brain in health and disease; human brain stimulation; computer modelling of brain function; and brain-machine interfaces. At the end of the visit, pupils were given souvenirs to take home.
Professor David Dupret and Dr Natalie Doig, Chairs of the Unit's Public Engagement Committee, commented "It was so nice to share our science with A-level students onsite again, after the challenging times we have all faced in the last few years. Unit members were thrilled to discuss their work with such enthusiastic and involved visitors. Another great Schools Open Day at the MRC BNDU."
Maxine Bullock, Head of Biology at Lord Williams School, commented "The open day was an outstanding trip. We are a state school and it was an amazing opportunity for our students to gain greater insight into neuroscience and medical research, and to have a chance to ask questions to real scientists from Professors to Postdoctoral scientists to PhD students, whilst viewing a range of relatable cutting-edge scientific activities. The impact of this open day on these students' future educational and career choices cannot be underestimated. Thank you once again."
Gill Barnes, Subject Leader Social Sciences at Gosford Hill School, commented: "My students have asked me to send a huge thank you to the MRC BNDU for hosting such an exciting day. They came away excited and more importantly motivated to look at the various degrees that they can pursue following their A levels. We, as staff, have heard them in sixth form telling other students about their visit and what they have learned, which is lovely. As their teacher, I would just like to say thank you for providing such inspirational activities that have brought psychology to life for my students. I really appreciate it".
The Unit's Schools Open Day was one of many engaging events held at the University of Oxford and further afield during Brain Awareness Week 2022.