Generating Genius pupils visit Unit to learn more about brain research
Generating Genius pupils visit Unit to learn more about brain research
Generating Genius pupils visit Unit to learn more about brain research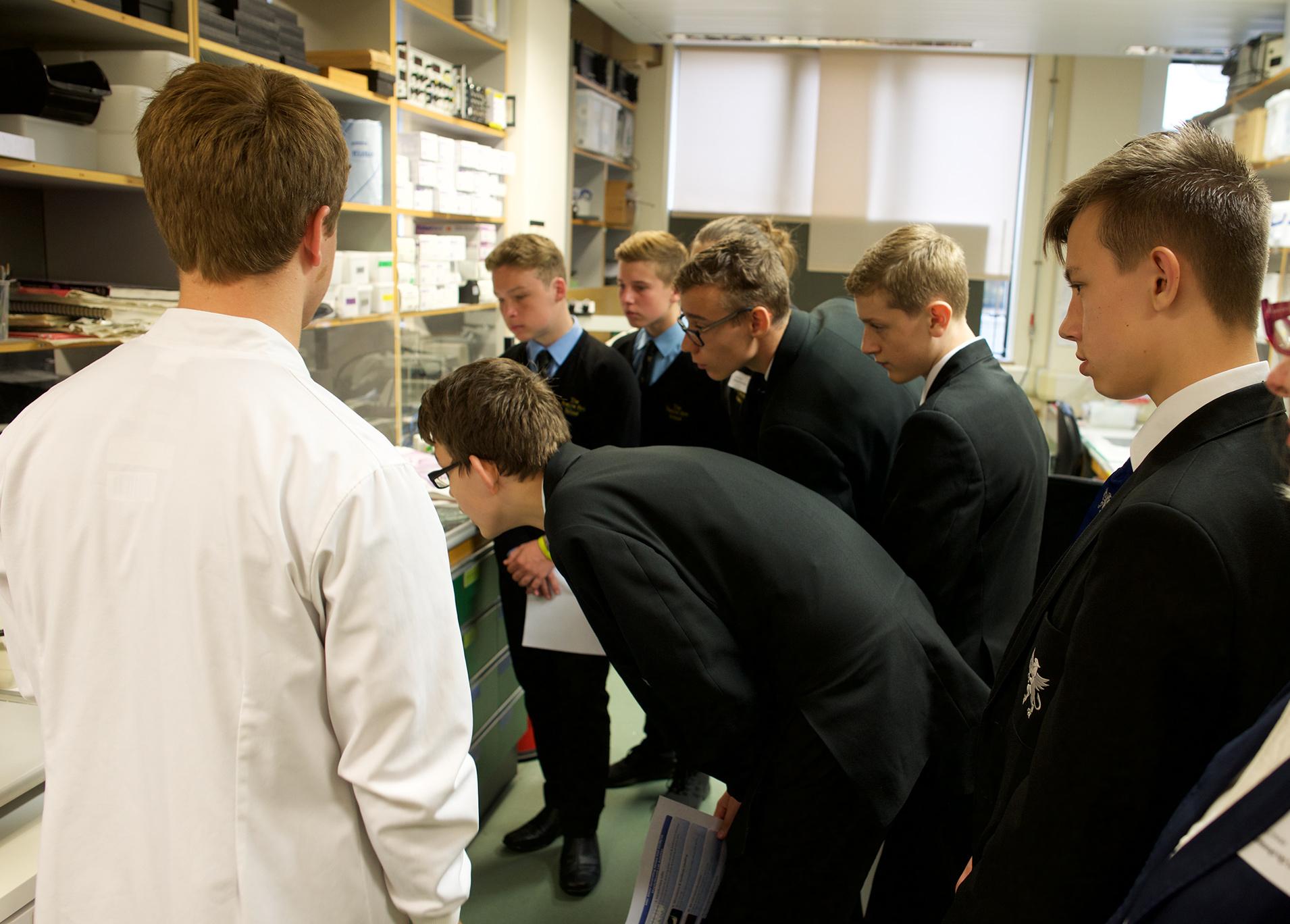 ×
On 22nd June, the MRC Brain Network Dynamics Unit welcomed 25 pupils and teachers from state-funded schools in the London area who are enrolled with Generating Genius, a charitable organisation that supports talented young people from disadvantaged backgrounds to realise their potential in STEM (science, technology, engineering and maths).
The open day for Generating Genius was one of many public engagement events led by the Medical Research Council and held across the country from 18th-26th June 2016 as part of the MRC Festival of Medical Research.
During the visit, small groups of pupils talked informally with Unit members about key concepts and challenges in brain research, as well as what it is like being a scientist. Special emphasis was placed on giving pupils the opportunity to try some 'hands on' science and to see real working laboratories and instruments for themselves.
The visit began with an open and interactive discussion of when, how and why animals are used in medical research. Activities were then coordinated around 4 'knowledge stations', at which pupils could experience some of the Unit's core research themes, including human brain stimulation, the electrical activity of nerve cells, microscopy in neuroscience, the nerve cell networks of memory, and the brain in health and Parkinson's disease. The visit ended with a feedback session, and pupils were given souvenirs to take home.
Unit scientist Dr Natalie Doig, winner of the 2016 Director's Award for Public Engagement, commented, "What a great day! It was fantastic to see the school pupils enjoying the experience as well as seeing all the Unit students and staff getting involved."