Rahul Shah successfully defends his D.Phil. thesis
Rahul Shah successfully defends his D.Phil. thesis
Rahul Shah successfully defends his D.Phil. thesis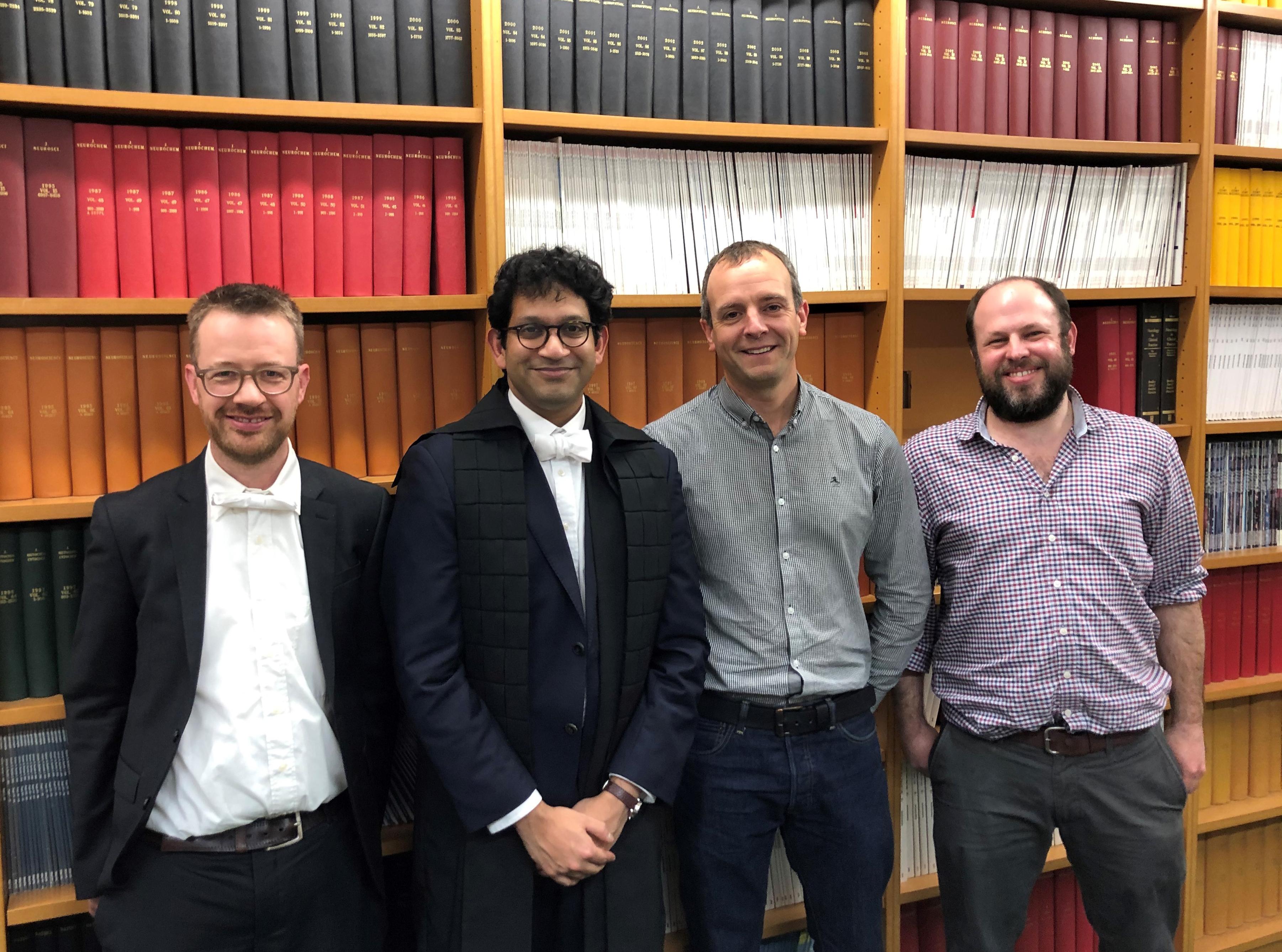 Our congratulations go to Unit D.Phil. student Rahul Shah for successfully defending his doctoral thesis, entitled "Connectivity-specified targeting and manipulation of the motor thalamus", in his viva voce examination on 25th November 2019.
Rahul's viva examiners were Professor Ian Duguid (Centre for Discovery Brain Sciences, University of Edinburgh) and Associate Professor Mark Walton (Department of Experimental Psychology, University of Oxford).
Rahul was supervised by Associate Professor Andrew Sharott, and additionally mentored by Professor Peter Brown and Professor Peter Magill.