Unit Training and Careers Development Event 2021
Unit Training and Careers Development Event 2021
Unit Training and Careers Development Event 2021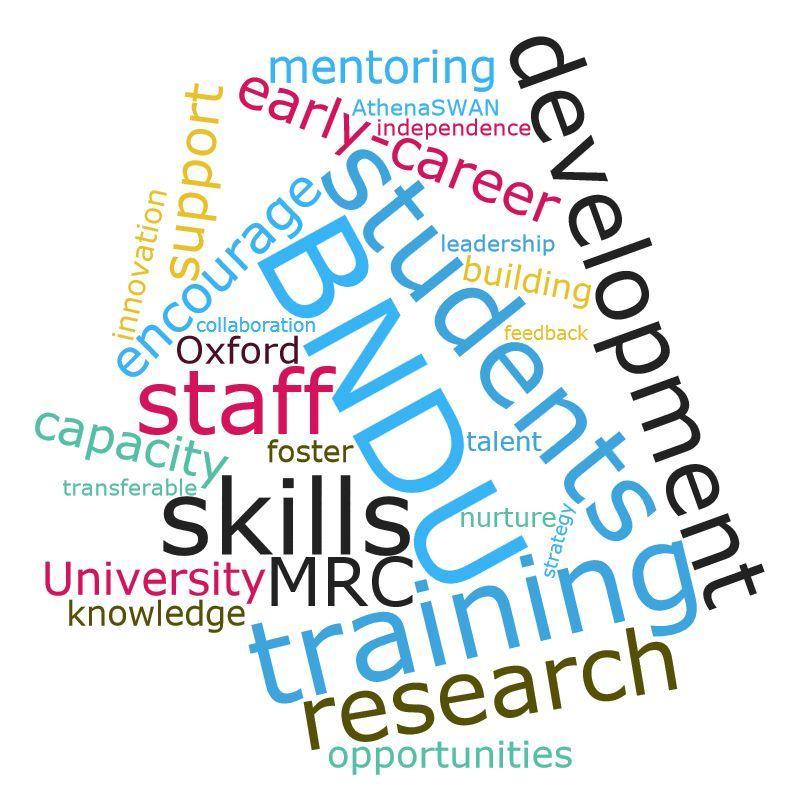 ×
The Unit held its sixth annual Training & Careers Development Event on Thursday 21st January.
Professor Peter Magill, Unit Interim Director, started the Event by highlighting the resources and other careers support made available to the Unit by its host the Nuffield Department of Clinical Neurosciences. This was followed by an engaging and informative presentation on 'personal effectiveness' by Hannah Ravenswood from the University's People and Organisational Development team.
In the first of two subsequent break-out workshops, Professor Andrew King, Department of Physiology, Anatomy & Genetics, gave some well-received advice on writing research grant applications, which was then followed by mock grant review panels at which the Unit's early-career researchers explored what makes for good and bad applications (using as case studies the proposals authored by their senior colleagues!). In the second workshop, Rachel Bray of the University's Careers Service led an interactive discussion of the 'what and how' of careers beyond academia. Group Leader Tim Denison, and former Unit members Dr John Huxter (now at Transpharmation Ltd.) and Dr Emilie Syed (now at Oxford University Innovation), also shared insights into their own career journeys from academia to industry and technology transfer.
The Event was delivered via digital conferencing, and was followed by informal chat and catch-ups in the Unit's own Wonder Room.
Professor Charlie Stagg, Chair of the Unit's Training & Career Development Committee, commented "Training and wider career support remain a priority for the Unit. Many thanks to our guest speakers for raising awareness about some of the challenges and successes of personalised career development. We are well placed to make the most of the opportunities that lie ahead."