Gido van de Ven wins BNA Postgraduate Prize 2017
Gido van de Ven wins BNA Postgraduate Prize 2017
Gido van de Ven wins BNA Postgraduate Prize 2017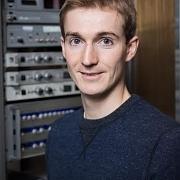 Many congratulations to Dr Gido van de Ven on being awarded the British Neuroscience Association's (BNA) Postgraduate Prize for 2017.
The Prize is given annually to an individual postgraduate student on the basis of their outstanding performance in their studies, including the final thesis examination.
Gido was awarded this year's Prize for his D.Phil. thesis research on the reactivation and reinstatement of hippocampal cell assemblies, as carried out in the Unit under the supervision of Unit Programme Leader Dr David Dupret.
Dr Dupret commented "I had the pleasure of supervising and working closely with Gido for almost 4 years. During this time, Gido was an exceptional student, consistently demonstrating a rare combination of insight, creativity and excellent technical ability. This Prize is a great achievement. Keep up the good work, Gido!"