Colin McNamara successfully defends his D.Phil. thesis
Colin McNamara successfully defends his D.Phil. thesis
Colin McNamara successfully defends his D.Phil. thesis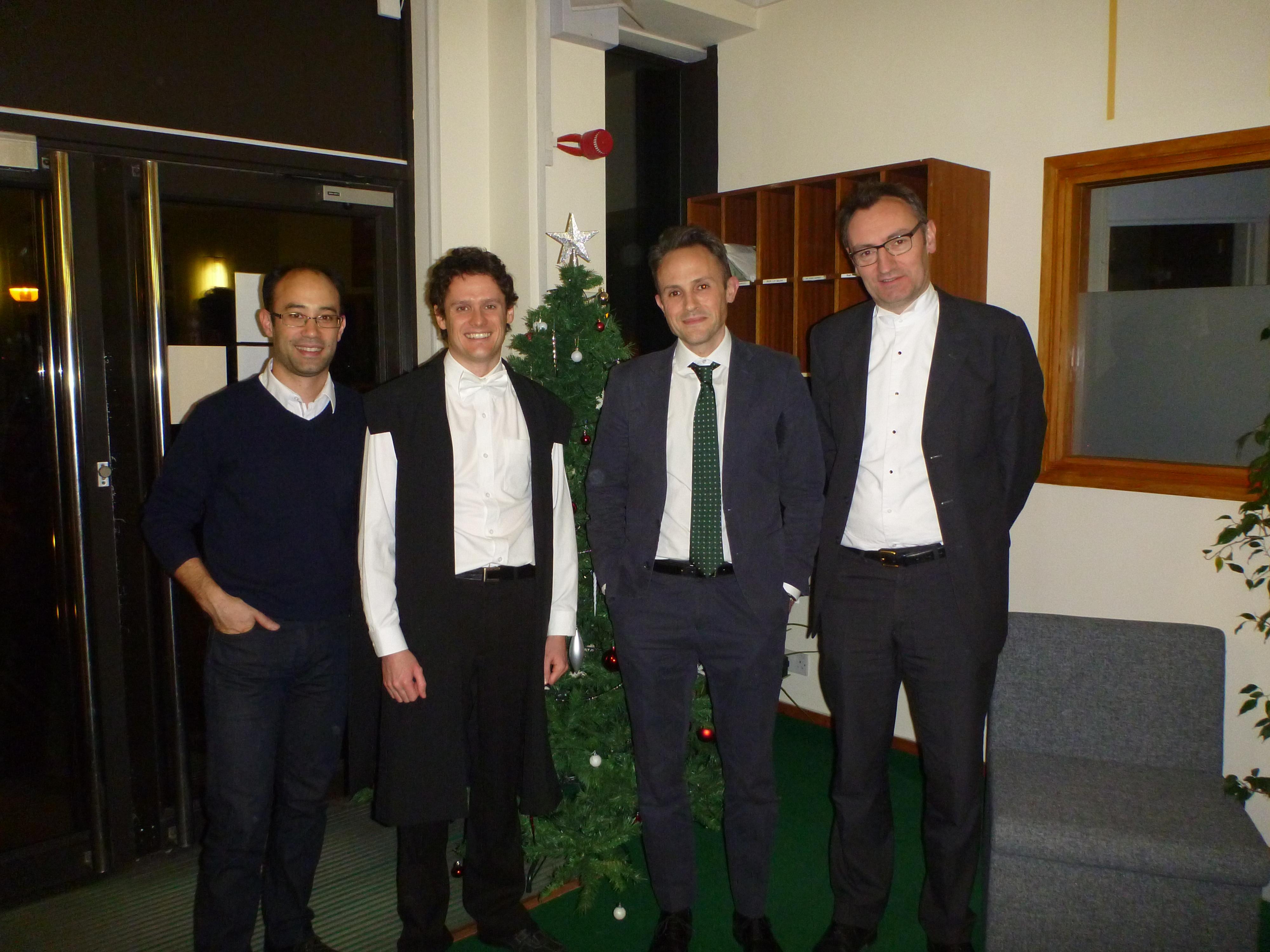 Our congratulations go to Unit D.Phil student Colin McNamara, who defended his doctoral thesis, entitled "Relating the midbrain dopaminergic system to hippocampal cell assembly dynamics associated with spatial memory function", in his viva voce examination on Tuesday 8th December 2015.
Colin's examiners were Prof. David Bannerman (Department of Experimental Psychology, University of Oxford) and Dr. Matt Jones (School of Physiology and Pharmacology, Bristol University). Colin was the first student supervised by Dr David Dupret, in co-supervision with Prof. Peter Magill, and was the recipient of a Doctoral Training Award from the Medical Research Council.
Picture, from left to right: Dr. David Dupret, Colin, Dr Matt Jones and Prof David Bannerman.