A warm welcome to Tugrul Ozdemir
A warm welcome to Tugrul Ozdemir
A warm welcome to Tugrul Ozdemir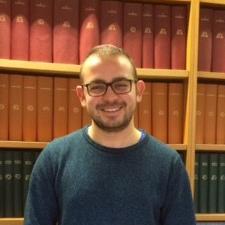 We are pleased to welcome Ahmet Tugrul Ozdemir to the Unit. Tugrul has joined Dr David Dupret's Group for six months as an academic visitor in order to learn cell assembly analysis.
Tugrul studied Molecular Biology and Genetics with a minor in Psychology at Bilkent University in Ankara, Turkey, and spent a year as an exchange student at the University of California Davis.  During his undergraduate education, he also carried out summer projects at Professor Lu Chen's laboratory at Stanford University, USA, and Professor Peter Somogyi's laboratory at the University of Oxford.
Tugrul is currently working towards his doctoral degree under the supervision of Professor Thomas Klausberger at the Medical University of Vienna in Austria. During his doctoral research, Tugrul aims to understand the distinct contributions of different principal cells in cortex to working memory and cognitive flexibility.