Unit's images of the brain featured in museum exhibition
Unit's images of the brain featured in museum exhibition
Unit's images of the brain featured in museum exhibition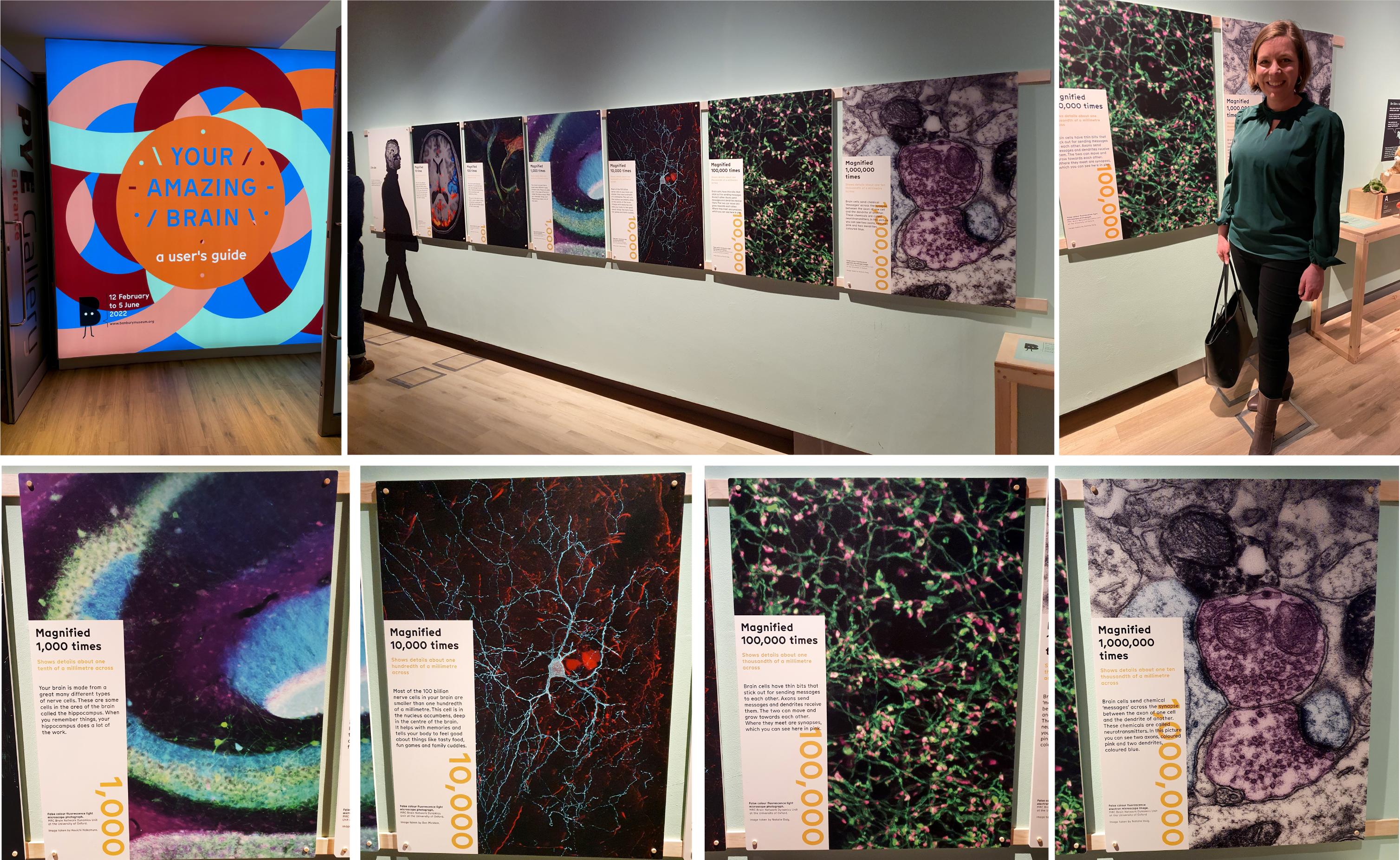 ×
We are proud to announce that some of the Unit's microscopic images, illuminating in beautiful detail the circuits and cells of the mammalian brain, are on public display as part of a new exhibition being held at the Banbury Museum & Gallery.
The exhibition, entitled "Your Amazing Brain: A User's Guide", runs from 12th February to 5th June 2022 and is an interactive, family-friendly experience offering the public an opportunity to journey inside the brain and discover more about what makes the brain so special.
The Unit's images form the core of a gallery piece "Zoom into your brain" that showcases, at increasing magnification, the organisation of the brain into regions, different types of neurons, and specialised structures such as axons, dendrites, and synaptic connections. Unit researchers Natalie Doig, Kouichi Nakamura and Ben Micklem each provided spectacular shots taken with our microscopes.
Dr Natalie Doig, who led on the curation of the Unit's images for the exhibition, commented "We are delighted to showcase the Unit's work and play our part in helping immerse and inspire others in the wonders of the brain. It was a pleasure to team up with departmental colleagues at the Wellcome Centre for Integrative Neuroscience and contribute to the exhibition."