Unit goes out to local primary school for MRC Festival of Medical Research
Unit goes out to local primary school for MRC Festival of Medical Research
Unit goes out to local primary school for MRC Festival of Medical Research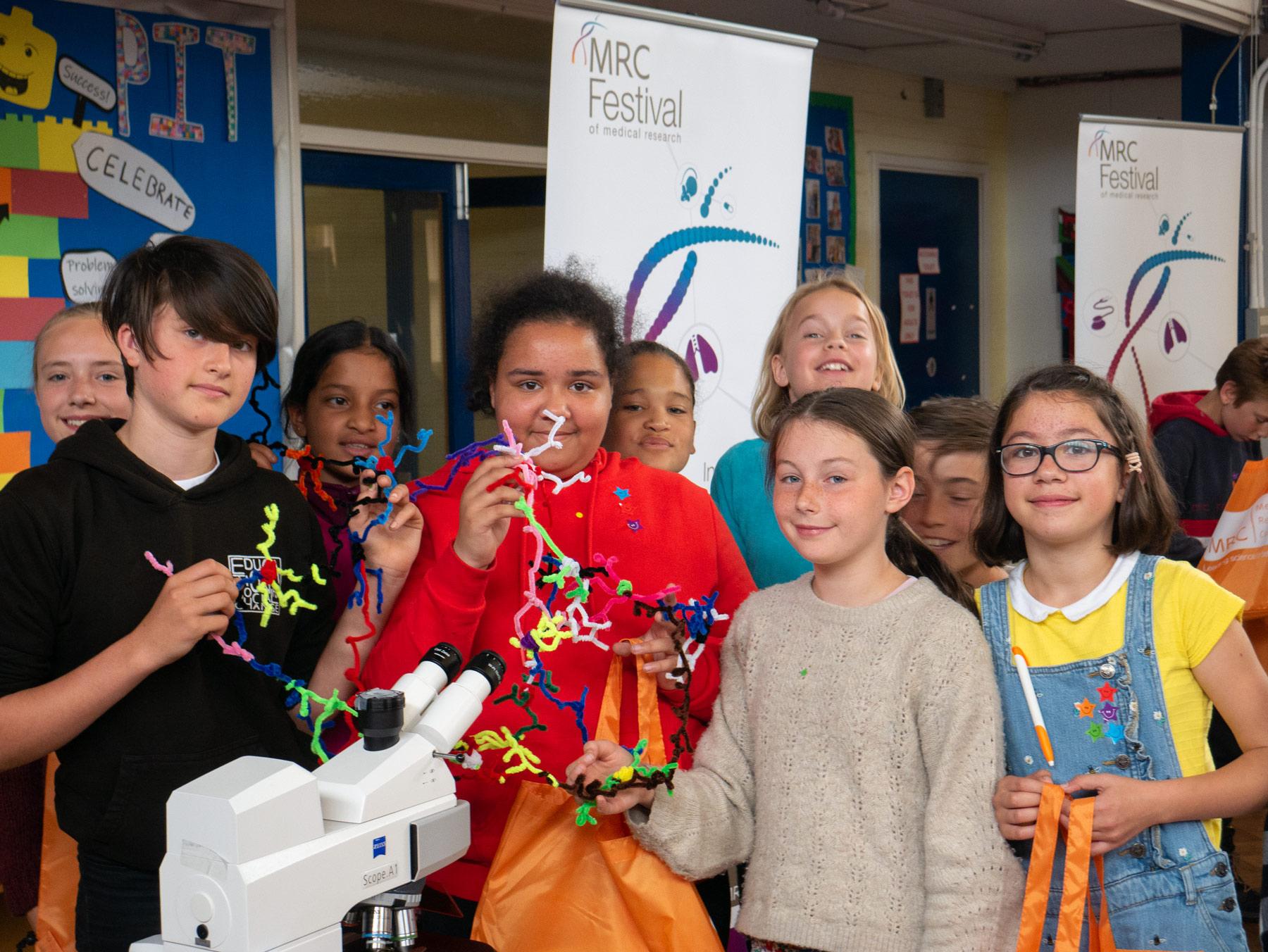 ×
On 19th June, a team of Unit members went to St Ebbe's C. of E. (Aided) Primary School in central Oxford, where they visited Year 6 pupils and their teachers to help them learn more about science, researchers, and how the brain works to control memory and movement.
Pupils were first given a brief introduction to the work of the Medical Research Council and the MRC Brain Network Dynamics Unit. Pupils, teachers and Unit members then engaged in a range of interactive dicussions and hands-on activities that included looking at nerve cells under a microscope, reporting on observations by making model cells, measuring electrical activity from muscles to control a robotic claw, comparing the brains of different vertebrates, discovering different types of memories, and using a game version of a brain-machine interface.
School teacher Ms Payne commented: "We had the most incredible morning. The children learnt all sorts of things about the brain, and were able to use equipment that would never usually be available to primary school children. Seeing the children feel inspired to study more about the brain and science in general was a real highlight."
The Unit's visit to the school was one of many public engagement events led by the Medical Research Council and held across the country from 13th-23rd June 2019 as part of the MRC Festival of Medical Research.