Peter Magill visits Westminster for a week of science and policy
Peter Magill visits Westminster for a week of science and policy
Peter Magill visits Westminster for a week of science and policy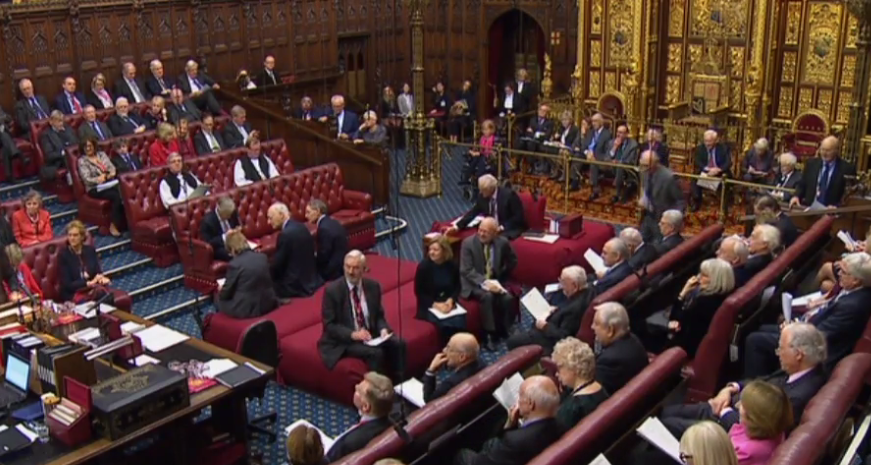 Unit Deputy Director Professor Peter Magill was recently in Westminster for a week of science and policy, as he began his participation in The Royal Society's Pairing Scheme.
The Scheme, which takes place annually, pairs around 30 scientists with UK parliamentarians and civil servants, with a view to facilitating interactions and mutual understanding between researchers and policymakers. Over the 'Week in Westminster', the scientists take part in workshops focused on the interface of science with policy, hear from expert speakers drawn from academia, learned societies and government, and spend two days shadowing their pair in government. In turn, parliamentarians and civil servants experience the world of research through undertaking reciprocal visits to the scientists' institutions.
Peter was paired with Lord James O'Shaughnessy, Parliamentary Under Secretary of State for Health (Lords). Peter was invited to shadow Lord O'Shaughnessy and his team for many of their daily engagements at the Department of Health, the House of Lords and further afield, including policy briefings, strategy meetings, keynote speeches, and question time in the chamber of the upper house.
Peter commented: "My time in Westminster was an extraordinary and invaluable experience. It was highly informative and empowering, and - just as important - really enjoyable. I have taken away a fresh perspective on how research findings can help inform the creation, scrutiny and revision of policy, as well as a better understanding of how researchers can get involved in the process. I was also struck by the openness, veracity and multitasking of my hosts working in government. I have no hesitation in strongly recommending the Pairing Scheme to other scientists and policymakers."
You can learn more about Peter's experience on the University of Oxford's Science Blog, and follow his day-by-day activities on the Unit's Twitter account.