Paul Dodson wins prestigious BBSRC New Investigator Award
Paul Dodson wins prestigious BBSRC New Investigator Award
Paul Dodson wins prestigious BBSRC New Investigator Award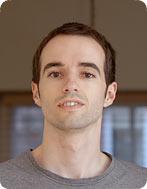 Congratulations to Unit scientist Dr Paul Dodson who has been granted a three-year New Investigator Award by the Biotechnology and Biological Sciences Research Council (BBSRC).
The BBSRC New Investigator Awards are highly competitive, and are tailored for talented early-career researchers seeking to secure their first major element of research funding.
Paul will use his Award to advance his research on the functions of midbrain dopamine neurons.