New video "When Stress Turns Bad" by Unit D.Phil. Student Charlotte Collingwood
New video "When Stress Turns Bad" by Unit D.Phil. Student Charlotte Collingwood
New video "When Stress Turns Bad" by Unit D.Phil. Student Charlotte Collingwood
Image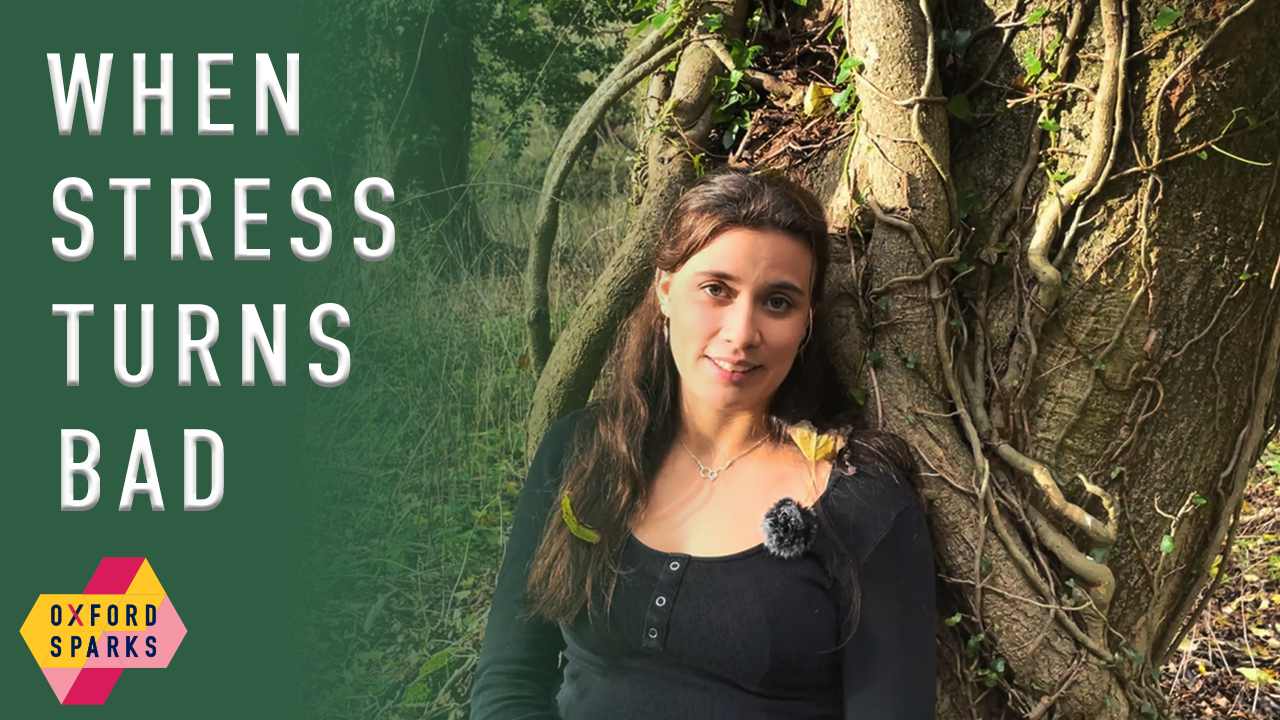 ×
×
We are delighted to share the new video written and filmed by Unit D.Phil. Student Charlotte Collingwood in partnership with Oxford Sparks.
Why did stress evolve? What are the stages of stress, and is there anything we can do to help combat long-term issues? You can find the answers to these questions in the new Oxford Sparks video, where Charlotte discusses where stress comes from, how it affects your brain and what we can do to keep it from 'turning bad'.
Charlotte was one of the Oxford Sparks Ambassadors last year, an initiative that aims to create open, fun and accessible content highlighting the exciting scientific research at the University of Oxford. You can watch "When Stress Turns Bad" on the YouTube channel of Oxford Sparks or on the Oxford Sparks website. You can also watch "The Symphony of The Brain", a video made in partnership with Oxford Sparks to engage the public with research carried out at the MRC BNDU. 
Charlotte has also recently started a competitive three-month internship at the Royal Institution of Great Britain, where she will be creating even more engaging content in collaboration with their digital media team.