A warm welcome to Simon Schultz
A warm welcome to Simon Schultz
A warm welcome to Simon Schultz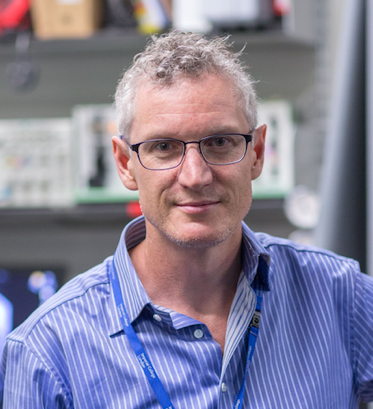 We are delighted to welcome Simon Schultz to the Unit for a year of sabbatical research. Simon is currently Reader in Neurotechnology, and Director of the Centre for Neurotechnology, at Imperial College London. His sabbatical in Oxford is co-hosted by Jesus College, where he is Visiting Senior Research Fellow.
Simon leads a joint experimental and computational neuroscience group, the Neural Coding Laboratory, and is an expert on quantitative techniques for the analysis of optical and electrophysiological neural data. He will use his time in the Unit to progress work on scalable information theoretic data analysis tools for neuroscience, as well as to advance new collaborations with several Unit Groups.
The Unit has been an external affiliate of Imperial College London's Centre for Neurotechnology, including the EPSRC Centre for Doctoral Training in Neurotechnology for Life and Health, since July 2015.