Unit to partner with Industry in new translational research venture
Unit to partner with Industry in new translational research venture
Unit to partner with Industry in new translational research venture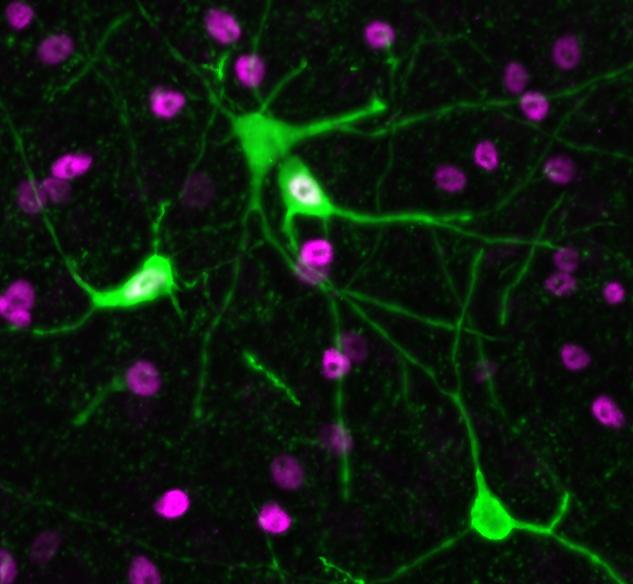 ×
We are delighted to announce that the MRC Brain Network Dynamics Unit will partner with US company FORMA Therapeutics, and 4 other departments at the University of Oxford, in a substantial multi-year research collaboration to advance the development of treatments for neurodegenerative diseases.
The new FORMA/Oxford collaboration brings together FORMA's expertise in small-molecule drug design and development with the University teams' knowhow in neuroscience and disease mechanisms. In contributing to this collaborative venture, the MRC Unit will leverage its leading expertise in high-resolution in vivo phenotyping of rodent models of neurodegenerative diseases.
The collaborative research programme will focus on the identification, validation and development of inhibitors of deubiquitinating enzymes (DUBs) for the treatment of neurodegenerative diseases. DUBs are a group of over a hundred proteases that play important roles in biochemical processes that are critical to normal cell function. Targeting these enzymes could provide a means to alleviate the effects of disrupted cellular events that are linked to the progression of neurodegenerative disorders, such as Parkinson's disease.
Unit Deputy Director Professor Peter Magill, who will lead the Unit's contribution to the collaboration, commented, "The Unit has long recognised that partnering with industry can bring significant added value, not only in terms of knowledge exchange but also in creating synergy and growing capacity. Our new collaboration with FORMA Therapeutics presents an exciting opportunity to build on the Unit's strong portfolio of translational neuroscience research, with a view to delivering novel therapeutic interventions for brain diseases."