The MRC BNDU 'goes viral'
The MRC BNDU 'goes viral'
The MRC BNDU 'goes viral'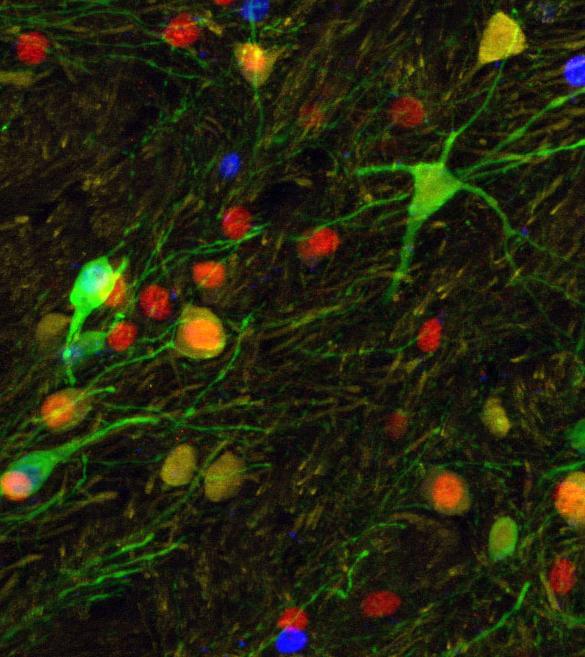 Unit scientists Dr Natalie Doig and Professor Peter Magill are featured in a new podcast, entitled "Going Viral", launched today by the University of Oxford's Medical Sciences Division.
The topic of the podcast is viruses - fighting them as well as harnessing them for use in science and medicine. Natalie and Peter discuss how they use modified viruses in their research to map out the connections of specific types of brain cell in health and disease.
The podcast was presented and produced by Dr Carinne Piekema at the University of Oxford, and can be downloaded here.