Moritz Moeller successfully defends his D.Phil. thesis
Moritz Moeller successfully defends his D.Phil. thesis
Moritz Moeller successfully defends his D.Phil. thesis
Image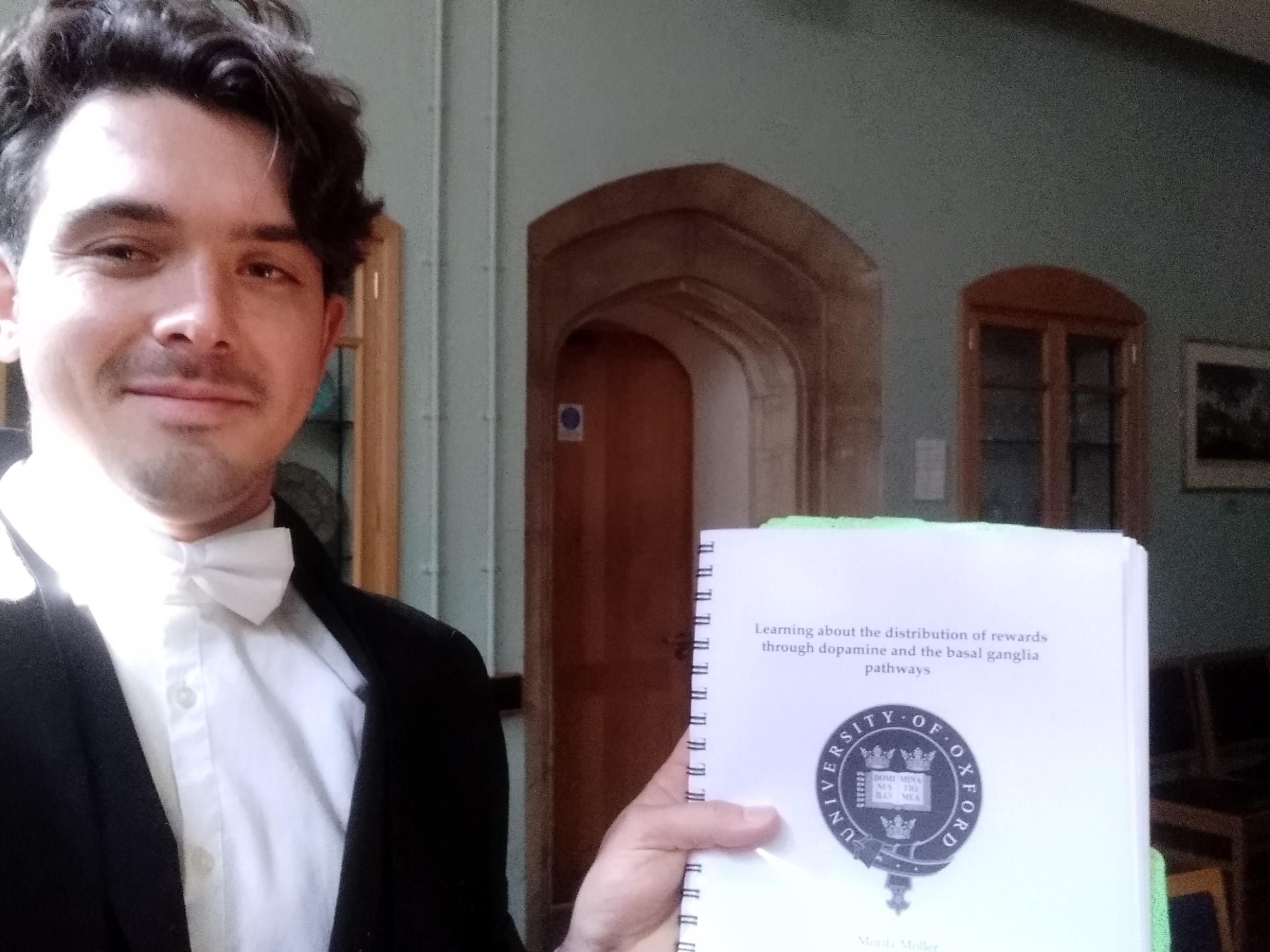 Our congratulations go to Unit D.Phil. student Moritz Möller for successfully defending his doctoral thesis, entitled "Learning about the distribution of rewards through dopamine and the basal ganglia pathways", in his viva voce examination on 15th September 2021.
Moritz's viva examiners were Professor Samuel Gerschman (Department of Psychology, Harvard University, USA) and Professor Timothy Behrens (Nuffield Department of Clinical Neurosciences, University of Oxford). The viva took place remotely via digital conferencing.
Moritz was supervised by Professor Rafal Bogacz (MRC BNDU) and Associate Professor Sanjay Manohar (NDCN).