Leonie Glitz
Image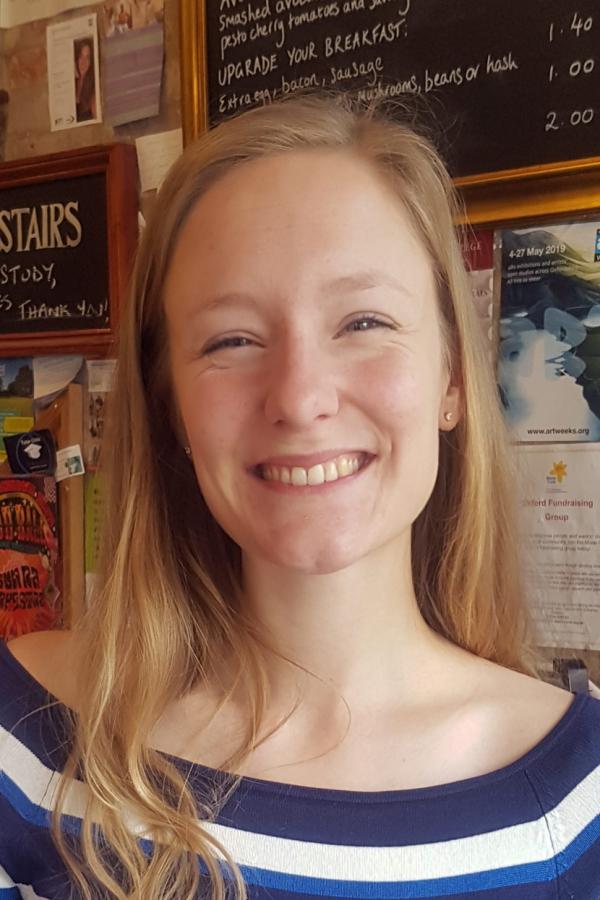 ×
×
Leonie Glitz
Leonie completed her MA (Honours) in Psychology at the University of St Andrews, where she worked with Dr James Ainge and investigated the neural signatures of olfactory vs visual object-place-context associations in lateral entorhinal cortex. Whilst on a year abroad at the University of Melbourne during her undergraduate degree, Leonie also gained experience collecting electroencephalography data as well as insights into multi-voxel pattern analysis as part of an internship in the Decision Neuroscience Lab.  
Leonie then moved to Oxford to start the MSc in Psychological Research. For her MSc dissertation, Leonie worked with Professor Chris Summerfield and Dr Neil Garrett to investigate whether humans are able to detect when there is a shared latent factor across different contexts that means models of state transitions within those contexts should be shared. As a follow-up to this project, which continued on into her DPhil, Leonie also collected a full fMRI dataset and used univariate and multivariate analysis tools to investigate the neural signatures of model sharing in the brain.  
In 2019, she started her DPhil supervised by Professor Chris Summerfield in Experimental Psychology and Dr Helen Barron in the BNDU. The main research question Leonie is working on during her DPhil is how we can teach humans to acquire and use their knowledge of cognitive maps most efficiently and how this process is represented in the brain. Leonie's DPhil is funded by a Waverley Scholarship in collaboration with Queen's College and the Clarendon Fund.