Dr. Tommas Ellender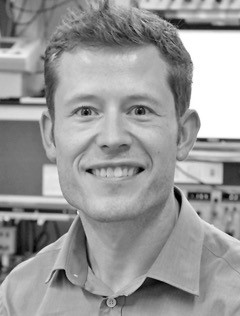 Dr. Tommas Ellender
MRC Career Development Fellow
Dr. Tommas Ellender completed his D.Phil. in Integrative Physiology at the University of Oxford in 2009 under the supervision of Professor Ole Paulsen. He was then recruited as a postdoctoral fellow to work with Professor Paul Bolam in Oxford, during which Tommas became fascinated by the complex circuitry of the basal ganglia. In 2010, Tommas was elected as a Biomedical Junior Research Fellow at Linacre College, Oxford. In 2012, he moved to the Department of Pharmacology to undertake postdoctoral work with Colin Akerman, where his research was focused on the developmental processes underlying the construction of neural circuits. He concurrently held a Research Associate position at Corpus Christi College, Oxford.
In 2015, Tommas was awarded a MRC Career Development Award, enabling him to pursue an independent research programme at the Department of Pharmacology. His current research is focused on defining the early developmental processes controlling the formation of the striatum, with the aim of generating rationale and identifying targets for intervention in a range of neurodevelopmental disorders involving the basal ganglia.
Key Research Areas
Development of the neuronal circuits of the striatum.

Neuromodulation of striatal circuit function.

Cellular mechanisms underlying the generation of physiological and pathological neuronal network activity.
Research Techniques
In vitro multi-neuron patch-clamp electrophysiology.

In vivo

neonatal multi-channel extracellular recording

.
Optogenetic and pharmacogenetic manipulation of neuronal activity.
Quantitative anatomical methods and single-neuron reconstruction.