Dr. Aislin Sheldon
Image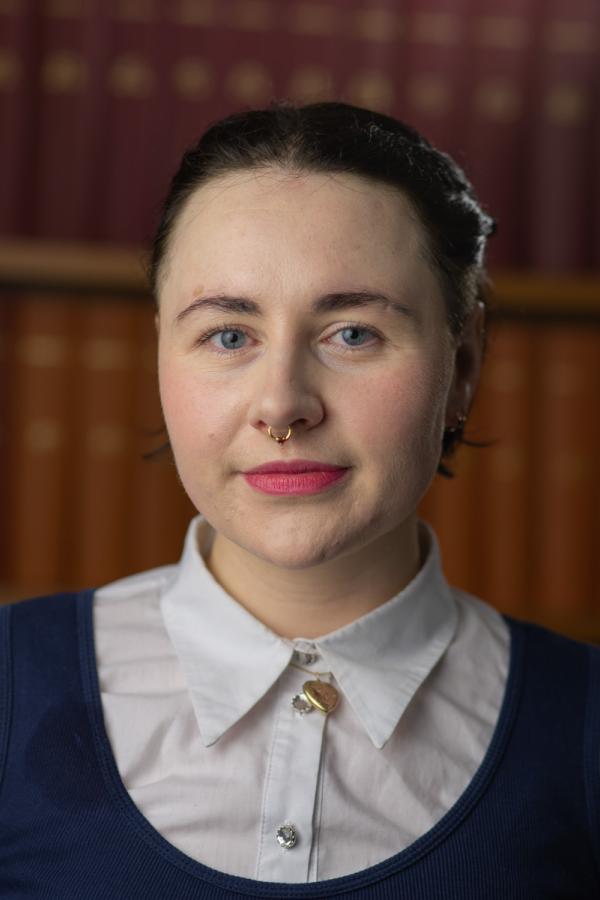 ×
×
Dr. Aislin Sheldon
Aislin Sheldon graduated from the University of York with an Integrated Masters degree (MPsych) in Psychology and Cognitive Neuroscience, where they completed a research project investigating cortical function in dichromacy with Professor Alex Wade.
Aislin completed their D.Phil in Clinical Neurosciences, in 2022, funded by the Medical Research Council and the Nuffield Department of Clinical Neurosciences. They were co-supervised by Professor Holly Bridge at the Wellcome Centre for Integrative Neuroimaging and Professor Susan Downes at the Oxford Eye Hospital. Their D.Phil. project investigated degeneration and the capacity for reorganisation in the adult human cortex after vision loss from Stargardt macular dystrophy.
Within this project Aislin specialised using the magnetic resonance spectroscopy imaging (MRSI) technique, this measures neurometabolites across multiple voxels within the cortex. Aislin is currently pursuing postdoctoral research in the BNDU, co-supervised by Dr Helen Barron and Professor Jill O'Reilly at the Department of Experimental Psychology. Their project aims to understand the GABA/glutamate response function (GRF) using functional magnetic resonance spectroscopy (fMRS) in humans.